Engineering Services
We suggest to aircraft developers and integrators a package of engineering consulting services for:
Our Expertise
OUR TEAM OF ENGINEERS POSSESSING HIGH SKILL LEVELS AND COMPETENCE and mastering state-of-the-art modeling techniques including composite structure modeling can provide engineering support to your aviation development programs.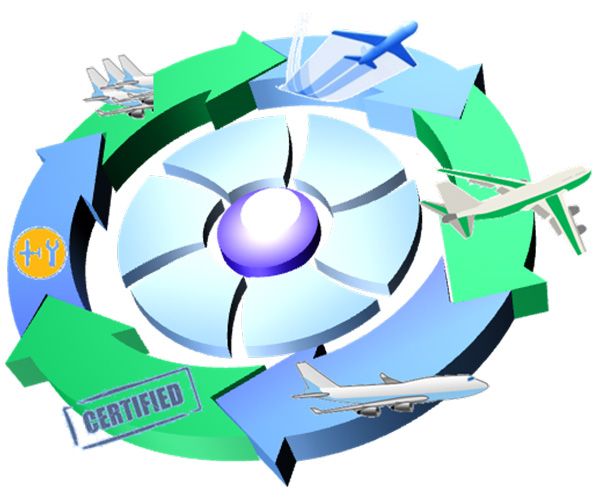 RETIREMENT
SUPPORT &
MAINTENANCE
CERTIFICATION
BUILD
DESIGN
CONCEPT
Engineering Support Programs

Our team has supported many programs of world leading aerospace companies including projects of long-range, medium-range and regional airplanes, business jet and civil helicopters.
Our Team
Progresstech has an engineering team of over 1000 highly experienced professionals.
Progresstech's highly qualified specialists apply the state-of-the-art CAE techniques including composite structural design and analysis methods, and use the advanced engineering software tools (CATIA v.4/v.5, HyperWorks®, solidThinking®, MSC NASTRAN/MSC PATRAN, ABAQUS).
Progresstech management system is certified for compliance with international quality management standards ISO 9001:2008 и EN/JISQ/AS 9100:2004.