Comprehensive Approach
Any buildings and facilities of the airport infrastructure:
Wide Range of Services. From an idea … to its IMPLEMENTATION
Optimal solutions to reduce financial costs and customer support at all stages of the airport life cycle:
Formation of the idea and technical requirements
Conceptual and detailed design
Construction supervision
Optimization of operating activity
Engineering Support Programs

Our team has supported many programs of world leading aerospace companies including projects of long-range, medium-range and regional airplanes, business jet and civil helicopters.
Our Team
Progresstech has an engineering team of over 1000 highly experienced professionals.
Progresstech's highly qualified specialists apply the state-of-the-art CAE techniques including composite structural design and analysis methods, and use the advanced engineering software tools (CATIA v.4/v.5, HyperWorks®, solidThinking®, MSC NASTRAN/MSC PATRAN, ABAQUS).
Progresstech management system is certified for compliance with international quality management standards ISO 9001:2008 и EN/JISQ/AS 9100:2004.
Our Expertise
OUR TEAM OF ENGINEERS POSSESSING HIGH SKILL LEVELS AND COMPETENCE and mastering state-of-the-art modeling techniques including composite structure modeling can provide engineering support to your aviation development programs.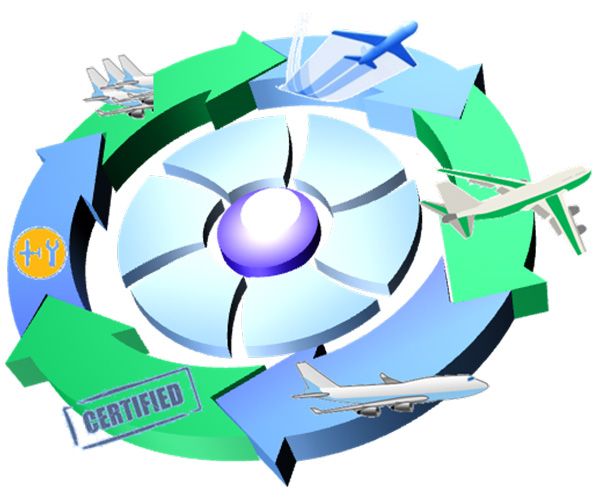 RETIREMENT
SUPPORT &
MAINTENANCE
CERTIFICATION
BUILD
DESIGN
CONCEPT